Meet the Accessibility Center Team
Dawn Okinaka, Director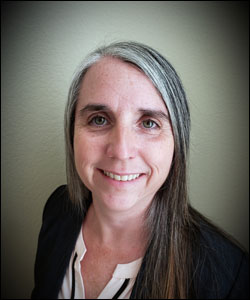 Dawn brings more than a decade of accessibility subject matter expertise to our team, having worked with government agencies, higher education, and technology vendors.
Dawn served over 17 years in the California State University System while also conducting contract work with State University New York (SUNY) higher education system and California State Department of Social Services as a web accessibility advisor and trainer. Dawn has done extensive work in higher education accessibility initiatives including developing training and best practices related to procurement of accessible technology.
Dawn has an MA in Education Technology and a BA in Social Science and Interdisciplinary Studies with emphasis in Ethnic Studies, both from California State University, Sacramento. She is a member of professional organizations including International Association of Accessibility Professionals (IAAP), Access Technology in Higher Education (ATHEN), and Association on Higher Education and Disability (AHEAD)
Avi Advani, Web Accessibility Specialist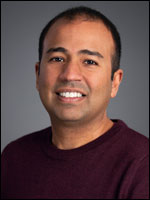 Avi has worked in higher education since 2007 and has dedicated his career to promoting accessibility as an equitable and inclusive practice. He comes to the Accessibility Center from San Francisco State University, where he worked as the Interim Associate Director for the Disability Programs and Resource Center. In his time at SF State, Avi implemented several key processes in the areas of web and mobile accessibility, accessible procurement, document accessibility, and media captioning. Avi has also collaborated across the California State University (CSU) system, serving as a subject matter expert on the systemwide Accessible Technology Network team. His educational background includes an MBA and a BS in Computer Science.
Outside of work, Avi enjoys traveling, hiking, playing video games, and spending time with his wife and cat.
Elisa Carrillo, Digital Accessibility Specialist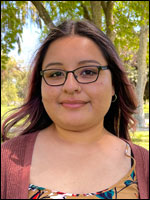 Elisa has six years of experience working in the California State University (CSU) system, having developed guides, resources, and hosted trainings on digital accessibility and universal design. Most recently, she was the Digital Accessibility Specialist at CSU Long Beach and served as the main point of contact for document accessibility remediation for faculty and staff.
She is pursuing a master's degree in Assistive Technology and Human Services at CSU Northridge. Elisa has extensive knowledge of Section 508 compliance and a keen interest in screen readers and speech-to-text assistive technology.
Christine Fundell, 508 Program Manager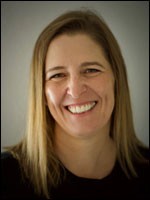 Christine has been committed to accessibility in higher education for over 15 years, with focus on developing policies, procedures and best practices to ensure digital inclusion of all students, faculty and staff. Prior to joining the Accessibility Center, Christine worked at California State University, San Bernardino (CSUSB), serving as the coordinator of accessible technology efforts and collaborating with a wide variety of stakeholders to promote sustainable culture change. With accessibility expertise in the areas of digital content and procurement, Christine also served as a member of the CSU Chancellor's Office Accessible Technology Network, developing and implementing systemwide improvements.
Along with accessibility certifications from the Department of Homeland Security and the International Association for Accessibility Professionals, Christine has a Master's in Public Administration and a BA in Psychology from CSUSB.
Alex Marositz, 504 Program Manager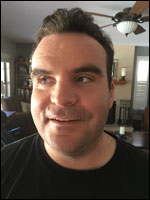 Alex Marositz J.D. has nearly 20 years of experience in higher education, including 12 years with the California Community Colleges serving students, staff, and the overall campus community in the areas of assistive technology and alternate media services, and in accessibility compliance. He earned graduate certifications from California State University (CSU) Northridge in assistive technology applications, and CSU Dominguez Hills in higher education administration and leadership.
Alex is passionate about equitable outcomes for college students with and without disabilities.
Lauren Miller, Alternate Media and Assistive Technology Specialist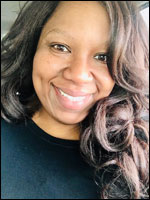 Prior to joining the CCC Accessibility Center, Lauren worked for eight years at Los Angeles Harbor College in the DSPS department, and as an adjunct instructor in the college's High Tech Center. She has a BA in Behavioral Sciences from California State University, Dominguez Hills, a M.Ed. in Community College/Higher Ed Leadership from Northern Arizona University (NAU), and is finishing her M. Ed. in Educational Technology, also from NAU. Being passionate about accessibility, she keeps disability in the talks about equity and community college education, and has a motto of "Accessibility from the Heart," which is what she constantly strives to provide.
Outside of work, she is a mom to three (human) boys and three (kitty) girls. She loves to read, cruise, play scrabble, and take road trips!
Tom Siechert, Procurement Accessibility Specialist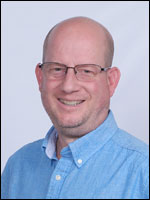 Tom has worked in the field of accessible procurement since 2006, for both California State University, Fresno (Fresno State), and the CSU Office of the Chancellor. Tom served as a subject matter expert and member of the CSU system's Accessible Technology Network where he led the development of the CSU Accessible Procurement process. In 2014, in coordination with the CSU Accessible Technology Initiative (ATI) Director, Tom launched a pilot of the new framework at Fresno State and led development of an enterprise level integrated IT purchase review system – a system that was later adopted by a majority of the CSU's 23 campuses. Tom also served as an IT Procurement officer for 17 years at Fresno State.
Tom has an MBA with a concentration in Finance, and a BS in Business Administration with an emphasis in Information Systems, both from Fresno State. In addition to giving national presentations on the topic of accessible procurement, Tom has earned numerous accessibility-related certifications.
Melissa Taylor, Project Manager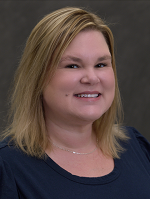 Melissa is a Project Manager for the CCCTC with nine years of experience working within Higher Education, eight of which have been in Project Management roles within the CCCTC. She has a passion to be an active A11Y support for our Faculty, Staff and Students. This passion drives her not only within the CCC Accessibility Center but throughout all projects she participates in.
Melissa believes that bringing accessibility awareness and practices should be a standard for those with and without disabilities.
Outside of work Melissa enjoys spending time with her adult children and the baby of the family, her Golden Retriever Sampson.