Meet Our Director
Dawn Okinaka, Director of the California Community Colleges Accessibility Center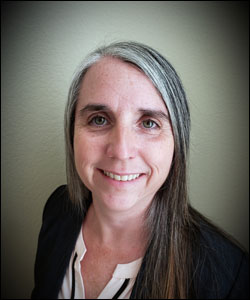 Dawn brings more than a decade of accessibility subject matter expertise to our team, having worked with government agencies, higher education, and technology vendors.
Dawn served over 17 years in the California State University System while also conducting contract work with State University New York (SUNY) higher education system and California State Department of Social Services as a web accessibility advisor and trainer. Dawn has done extensive work in higher education accessibility initiatives including developing training and best practices related to procurement of accessible technology.
Dawn has an MA in Education Technology and a BA in Social Science and Interdisciplinary Studies with emphasis in Ethnic Studies, both from California State University, Sacramento. She is a member of professional organizations including International Association of Accessibility Professionals (IAAP), Access Technology in Higher Education (ATHEN), and Association on Higher Education and Disability (AHEAD).